Among the most amazing and romantic destinations in all over the world, Turkey deserves to be an ideal land for you to share unforgettable and meaningful memories with your long – life partner. You two will be confused about choosing which part or place of this country of carpets for your trip because of a large number of great sceneries along the shape of country. In this post, we would like to cheer you up by introducing some outstanding ones for your post – marriage vacation.
If I have to make a comment on Turkey, the answer is "magical land". The first reason may come from the spreading of its area on two continents of Europe and Asian and sharing borders with some neighboring countries like Greek, Iran, Bulgaria, for example. They are difference in geography and exchange culture and information with other countries creating both diversity and unique characteristics of Turkey. These things seem to brim over every part and corner of this land.
1.Istanbul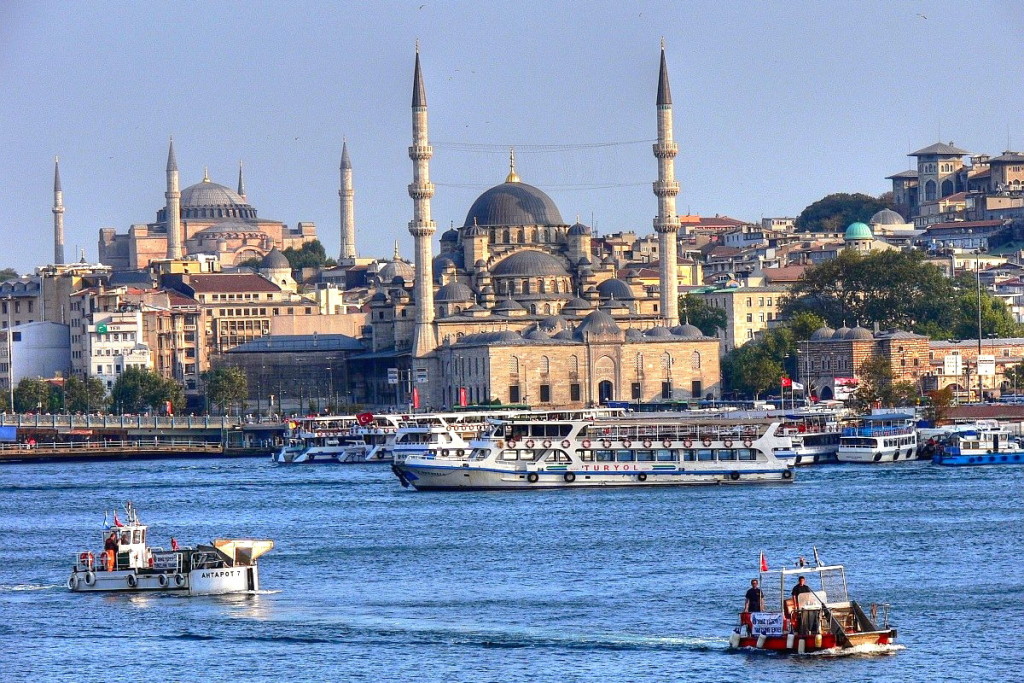 This is the largest city of Turkey, which used to be capital of three strong empires named as the Roman, the Ottoman and the Byzantine. Nowadays, people recognize Istanbul as the only city in the world that belongs to two continents. The Bosporus Bridge links two parts of the city together.
Your trip to Istanbul cannot be perfect without travelling to The Blue Mosque, the most beautiful and popular of over 450 temples in the city. Its name comes from the special stone which is natural blue used to pave on the wall by the Turkish. Under sunshine of the dawn or sunset, The Blue Mosque is so magnificent and magical that brings customers a big surprise. Not only appearance but also the artistic architecture mixed skillfully between Islam and Catholicism showed through Arabic and image of Jesus on its wall are amazing arts.
2.Cappadocia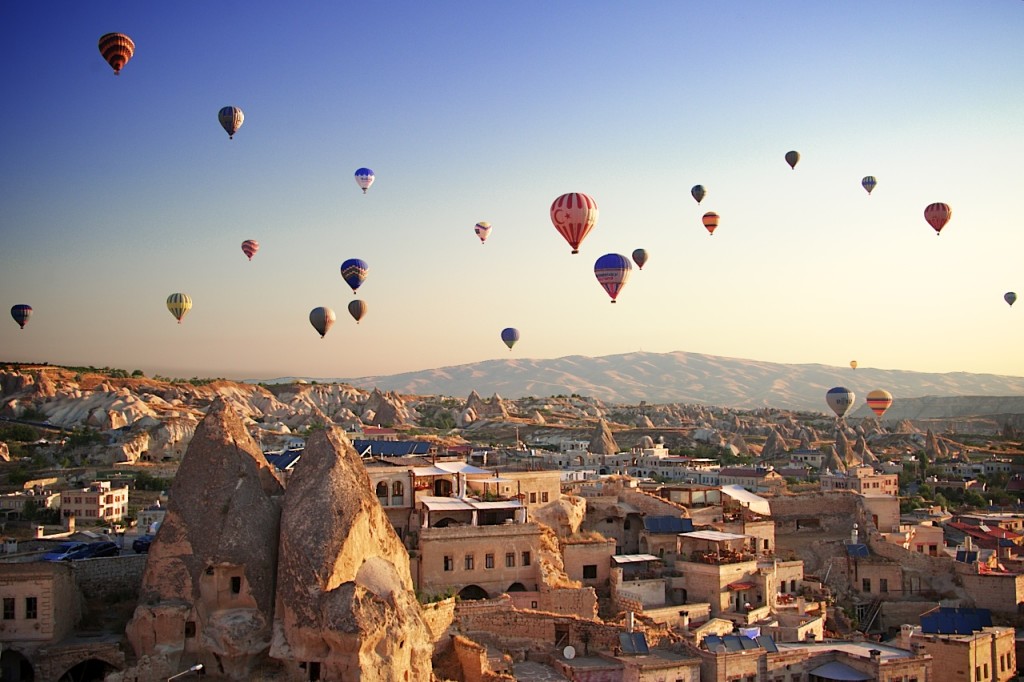 This city clothed with strange and ancient structures stands for the general image of Turkey like fairy tale. The most amazing and interesting way of traveling Cappadocia is by colorful balloon. The reason is that seen from the sky, the whole city looks like a mushroom forest. How cute and impressive! There is a fact that these mushrooms are huge rocks with weird shapes and most of them created lovely and fantastic house. I am certain that the man choose Cappadocia as his honeymoon destination will get maximum score in his bridge' eyes who was a little girl and dreamed for fairy houses. Besides, your couples are able to experience by yourself with hire bicycles or horse for discovering.
3.Hierapolis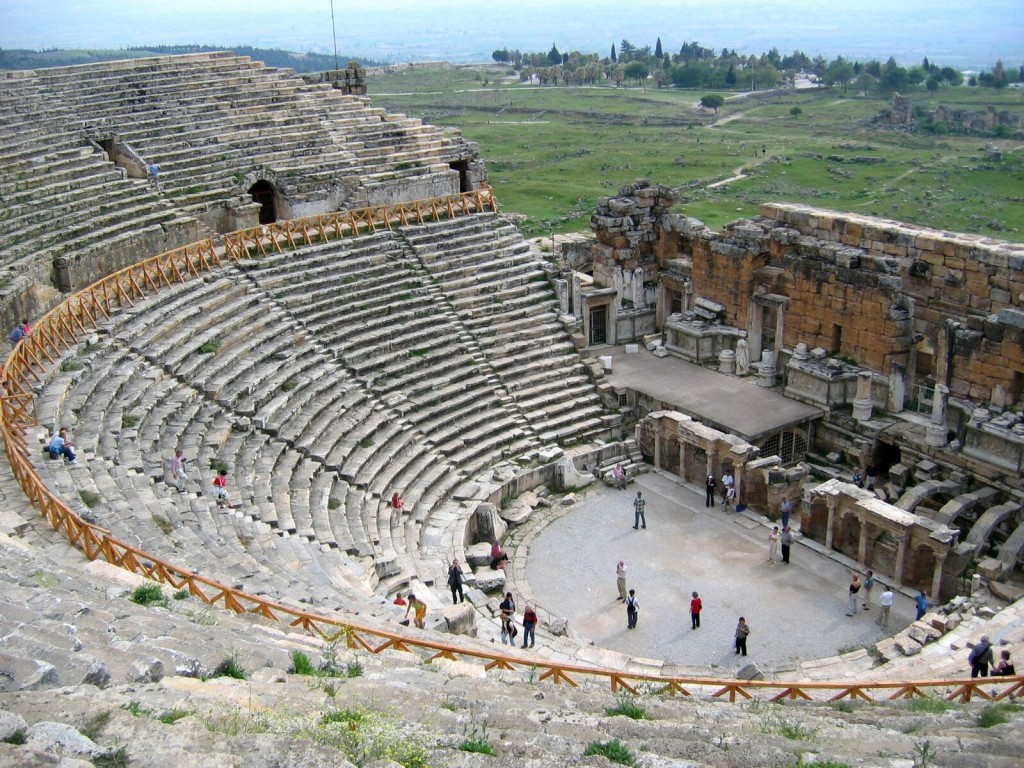 Leaving Cappadocia, the chance for you to be your woman' hero will continue by a trip to the fabulous city of Hierapolis in the tourism town of Pamukkale. You two have to agree with us at the first moment of seeing "snow – while castle" recognized as the World Heritage in 1988 by UNESCO, shining in the sunshine (read more on Hierapolis at UNESCO documents here). The origin of this astonishing wonders is thermaes running in thousands years created huge and great calcium waterfalls or basins. For a long, long time ago, Hierapolis and Pamukkale are famous for luxurious resorts and spa services with about 17 thermae at the degree from 35 to 100. With all of amazing things, this city is always a desirable destination for any honeymoon tours.
4.Kusadasi
This city of stunning beaches, cool climate and fresh air is on the top of ideal destinations in Turkey. Like other parts of the country, Kusadasi is coupled with magical and old structures. Of them, there is a place that you should put it at the top of your own list called Ephesus, an ancient ensemble city. At present – day, Ephesus is characteristic of the life in foremost past with some structures like library, houses or markets. However, the most amazing sites in the city that come up again and again in many legends or blockbusters are Statue of Artemis, Temple of Athena or the Trojan Horse. Coming to this legendary land, you will be satisfied your desire about a magical and romantic honeymoon tour.
5.Konya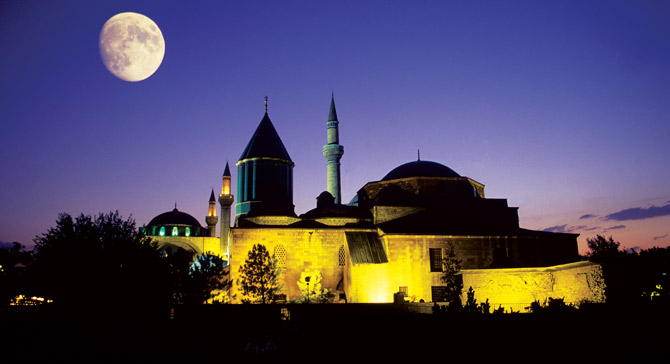 The final destination we would like to bring in you is Konya, a city of over one thousand history and remains almost traditional culture and customs of the Turkish. Do not forget to visit Mevlana Tekkesi museum and grave of the great Turkish thinker in the century of thirteenth. From a far distance, the museum shines at unique architecture and blue cone – roof. While enjoying the inside spectaculars, you will see the things used by Mavlena displayed formally in glass boxes such as clothes, prayer mats, or the thinker 's beard. Apart from those, you two will be surprise to enjoy the spiritual dance of Sema that is The World Cultural Heritage.
Traveling to magical and fairyland on honeymoon is not the issue of building castle in the air anymore. The things you have to do are say "Yes" and taking your luggage as soon as possible.